(NASDAQ:NVDA)s second-quarter earnings released earlier this month, though exceeding expectations, elicited cautionary reaction from the investor as well as analyst communities. Traders bid down the stock by over 5 percent on Aug. 11.
One of thereasonscited for the negative reaction was cryptocurrency contributing to much of the outperformance.
Start mining crypto currencies with HashFlare.
AnalystsBlayne CurtisandChristopher Hemmelgarnof Barclays believes revenue stream from cryptocurrency is fickle. Therefore, the analysts were not in favor of assigning a multiple to it, as it has the potential to become an eventual headwind.
RivalAdvanced Micro Devices, Inc.(NASDAQ:AMD) also had a similar tale to tell. Thecompanyindicated that cryptocurrency demand remains strong, while also suggesting that the demand might not last forever.
Cryptocurrency,as the name suggests, is a form of digital money designed to be secure and anonymous in most cases. It uses a technique called cryptography a process used to convert legible information into an almost uncrackable code, to help track purchases and transfers.
Giving a simple definition,Blockgeekssays it is just limited entries in a database no one can change without fulfilling specific conditions.
Cryptography is a technique that uses elements of mathematical theory and computer science and was evolved during the World War II to securely transfer data and information. Currently, it is used to secure communications, information and money online.
Cryptocurrencies allow users to make secure payments, without having to go through banks.
Some cryptocurrencies include bitcoin, Bitcoin Cash,Ethereum,DigitalNote, LiteCoin and PotCoin.
Bitcoin has the distinction of being the first cryptocurrency, having been introduced in 2009. Since then, this class of cryptocurrencies mushroomed, with more than 900 currently active.
See also:Chips And Cryptocurrencies: A Match Made In Tech Heaven?
A cryptocurrency runs on a blockchain, which is a shared ledger or document duplicated several times across a network of computers. The updated document is distributed and made available to all holders of the cryptocurrency.
Every single transaction made and the ownership of every single cryptocurrency in circulation is recorded in the blockchain. The blockchain is run by miners, who use powerful computers that tally the transactions. Their function is to update each time a transaction is made and also ensure the authenticity of information, thereby ascertaining that each transaction is secure and is processed properly and safely.
As payment for their services, miners are paid physically minted cryptocurrency as fees by vendors or merchants of each transaction.
The value of the cryptocurrency fluctuates based on demand and supply, although there is no fixed value for it. Buyers and sellers agree on a value, which is fair and is based on the value of the cryptocurrency trading elsewhere.
Since there is no intermediary like bank involved in the transaction, as it is a peer-to-peer transaction, the transaction fee that is associated with credit cards is eliminated. The identity of the buyer and seller are not revealed. However, each and every transaction is made public to all the people in the blockchain network.
One can acquire a cryptocurrency through exchanges found online or trade it for traditional currencies.
Assume X wants to buy an item valued at $10,000 and he realizes that the seller Y accepts cryptocurrency, say bitcoin, as a form of payment. X scouts around to find the prevailing exchange rate, say $1,000 per currency. X gets Ys public Bitcoin address from Ys website, although both parties remain anonymous to each other.
X can now instruct his Bitcoin client or the software installed on his computer to transfer 10 bitcoins from his wallet to Ys address. Xs Bitcoin client will electronically sign the transaction request with his private key known only to him. Xs public key, which is a public information, can be used for verifying the information.
When Xs transaction is broadcast to the Bitcoin network, it would be verified in a few minutes by miners. The 10 bitcoins will now be transferred to Ys address.
Cryptocurrency mining includes two functions, namely: adding transactions to the blockchain (securing and verifying) and also releasing new currency. Individual blocks added by miners should contain a proof-of-work, or PoW.
Mining needs a computer and a special program, which helps miners compete with their peers in solving complicated mathematical problems. This would need huge computer resources. In regular intervals, miners would attempt to solve a block having the transaction data using cryptographic hash functions.
Hash valueis a numeric value of fixed length that uniquely identifies data. Miners use their computer to zero in on a hash value less than the target and whoever is the first to crack it would be considered as the one who mined the block and is eligible to get a rewarded.
The reward for mining a block is now 12.5 bitcoins.
Earlier, only cryptography enthusiasts served as miners. However, as cryptocurrencies gained in popularity and increased in value, mining is now considered a lucrative business. Consequently, several people and enterprises have started investing in warehouses and hardware.
As enterprises jumped into the fray, unable to compete, bitcoin miners have begun to join open pools, combining resources to effectively compete.
Bank of New York Mellon Corp(NYSE:BK) has been running an internal blockchain platform for U.S. Treasury bond settlements since early 2016, aMarketwatchreport quoting Morgan Stanley said. The private nature of the platform has kept it out of the regulatory purview. Once the bank decides to roll it out to clients and use it commercially, regulatory oversight might come into the picture.
A complete mining kit consists of graphics cards, a processor, power supply, memory, cabling and a fan, which would cost between $2,400 and $3,800 on(NASDAQ:AMZN), according toBloomberg.
The top three mining hardware, according m,are Avalon6, AntMiner S7 and AntMiner S9.
Given that existing GPUs arent powerful enough, now miners are flocking to application-specific integrated circuits, or ASICs. To circumvent this shortcoming, Nvidia and AMD are said to be working on GPUs, which could be used specifically for the purpose.
The two companies who are dominant in consumer-grade mining hardware are Canaan and Bitmain. Bitmain, based in Beijing, does mining as well as manufactures mining hardware.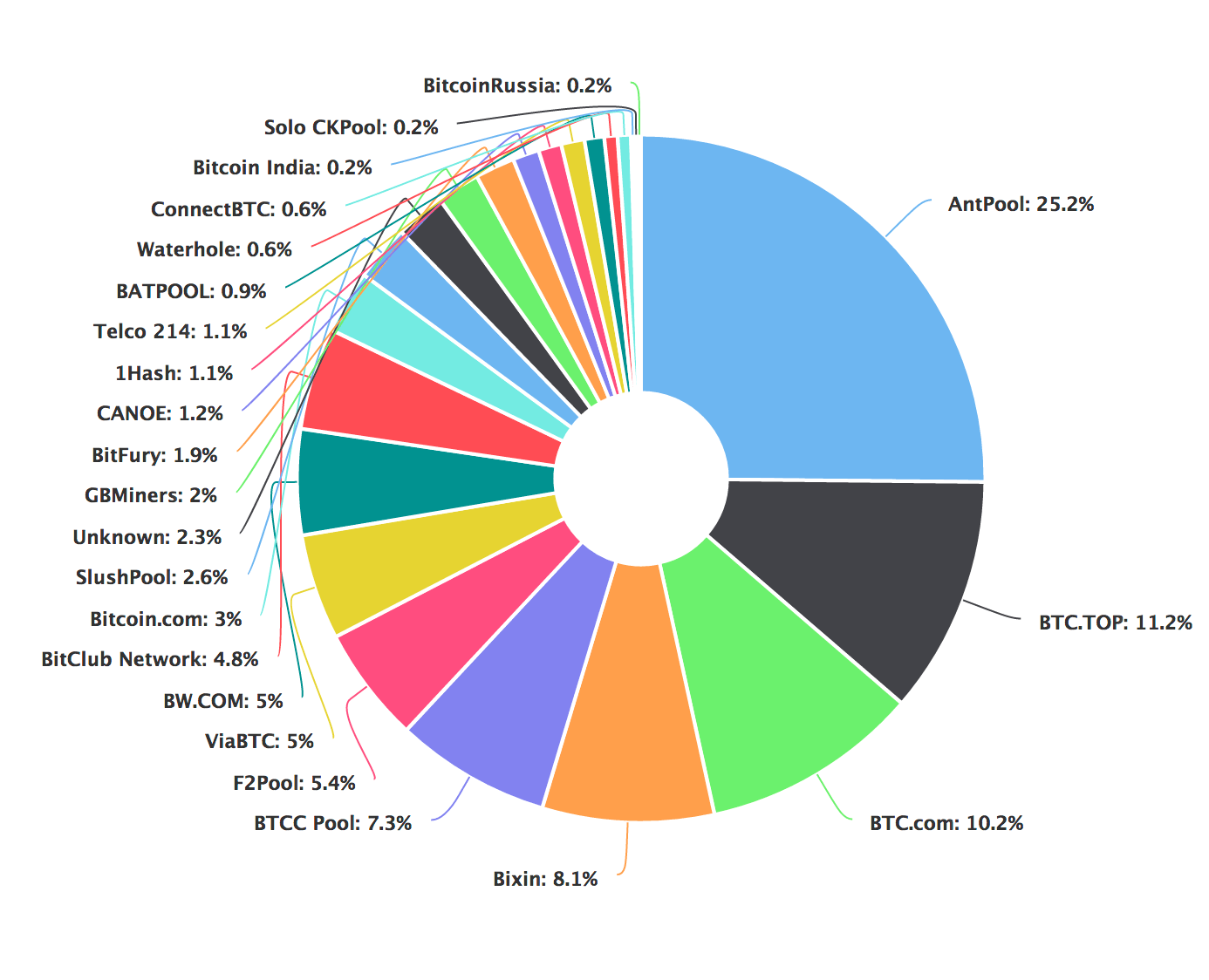 Mining pools are concentrated in China, which boasts of 81 percent of the network hash rate.
For companies such as AMD and Nvidia, which have dominant positions in the gaming chip market, a focus away from their core business may not be a prudent course of action.
As seen, these companies may have to bring out new GPUs designed exclusively for this purpose to pose a real threat to the ASIC chips, which are predominantly manufactured by the Chinese, who are notorious for their low-cost market positioning. How viable is the spend on such exclusive chips is a moot point.
Additionally, national governments and exchanges are mulling over regulation of the whole realm of cryptocurrencies. Japan has recently introduced legislation to protect users after Tokyo-based Bitcoin exchange Mt Gox collapsed in 2014. Similarly, introducing taxation such as capital gains tax on Bitcoin sales may also impede the cryptocurrency industry.
© 2019 . Benzinga does not provide investment advice. All rights reserved.
Examining The VanEck Esports ETF And Its 30% Surge This Year
Infrastructure Destruction Stymies Logistics For Bahamas Relief
US Lawmakers Demand Amazon Cut Last-Mile Contractor Ties
Amazon To Open Dallas Regional Air Hub Next Month
How Much Does It Cost: Apple TV+ Vs. Disney+ Vs. Hulu Vs. Netflix Vs. Amazon Prime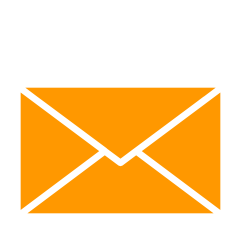 Get pre-market outlook, mid-day update and after-market roundup emails in your inbox.Everything you need to know about the market – quick & easy.A summary of each days top rating changes from sell-side analysts on the street.
Thank you for subscribing! If you have any questions feel free to call us at 1-877-440-ZING or email us
: Barrons Picks And Pans: Apple, CSX, Tapestry, Total, Viacom And More
: Bulls And Bears Of The Week: Altria, Apple, Caterpillar, Ford, Or…
: Jon Najarian Sees Unusual Options Activity In ON Semicond…
: Saudi Arabias Oil Production Hit Following…
Digital Marketing 101 For The Cannabis Industry
: How To Navigate The Cannabis ETF Craze
The Reinvention Of Mike Tyson: How Hes Rewriting His Story With Ca…
: UAW Declares Strike Against GM For First Time Since 2007
: Examining The VanEck Esports ETF And Its 30% Surge This Year
: Havas ECS Launches Medical Education Program Focuse…
: Bulls And Bears Of The Week: Altria, Appl…
Benzinga is a fast-growing, dynamic and innovative financial media outlet that empowers investors with high-quality, unique content.