Bitcoin (BTC) price slumped to a six-month low on Friday as Chinas central bank launched on Friday a fresh crackdown on cryptocurrency trading in Shanghai.
Peoples Bank of China(PBOC) Shanghai headquarters said in a statement it would crack down on a resurgence of illegal activities around virtual currencies, and cautioned investors not to confuse such instruments with blockchain technology, Reuters reported. The move came a day after financial regulators in Shenzhen launched a similar campaign, it added. Moreover, as reported, the PBOC is preparing to launch its own digital currency.
At pixel time (14:39 UTC), BTC trades at c. USD 6,940, dropping by 13% in the past 24 hours and reaching the level last seen in May 2019. The price is also down by 7% in the past month, trimming its annual gains to 54%.
Volumes are up today but not in a good way. Bitcoin trades across exchanges, as reported by Messari.io is up to nearly USD 800 million in the last 24 hours. The CME bitcoin futures have also been rising due to the volatility and increased speculation. By now, the main level of support wed been monitoring around USD 7,300 has been busted and were now looking at the lowest levels since the May rally, Mati Greenspan, Founder ofQuantumEconomics.io, said today, adding that theres little in the way of support below this level.
Also, crypto analyst Tone Vays said recently that he thinks were going togo lower than USD 7,000before the halving. Vays doesnt think that BTC will hit its all-time high in 2020. In a year from now, he sees it a bit over USD 10,000. Nonetheless, once that barrier of USD 20,000 is broken, USD 50,000 and USD 100,000 can follow pretty quickly, but itll not be next year, he says. Instead, Vays adds, Im really looking for the bull market to really take off around 2022-2023.
Meanwhile, as reported today, while the price is dropping, the Bitcoin mining difficulty and hash rate went up. This has led some market observers to believe thatwe may not see a mass miner capitulation yet.
BlackFriday sale a week early $BTC bitcoin $7,000 50% off the June high ($14,000); 75% below fair value ($28,
$BTC big picture support levels: $7000, $6400, $6000, $5500, $5000.
Sign in with email to receive news and updates
Bitcoin ETP Issuer Amun: Trading Volumes Will Come From RetailRead Messari CEO Ryan Selkis 19 Bitcoin, Ethereum Forecasts for 2020Fidelity Aims for European Expansion, Launches UK OperationsUKs Oldest Exchange to Delist Ethereum and Bitcoin Cash + More NewsNew Ethereum Hard Fork Coming in January to Delay Ice AgeJapanese Kids Proving too Smart for Crypto Scammers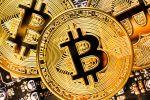 Not Accidental Chinas U-Turn On Bitcoin Mining Might Fuel Competition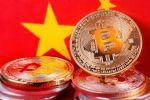 China Changes its Stance Towards Bitcoin Mining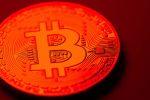 Crypto Forecasts & Reality: Bitcoin at USD 50K, Chinese Paying Premium