Bitcoin (BTC) is first and the best-known decentralized cryptocurrency in the world, that was announced by an enigmatic persona of Satoshi Nakamoto. The cryptocurrency was designed to allow transfer funds and store money digitally without control of governments, banks and corporations. These virtual coins also remove administrative obstacles to trading them across the globe, with the pseudo anonymity of trading parties as extra level of security.
The original Satoshi whitepaper states and its core code assures the limited number of coins in circulation will never be more than 21 million, which is estimated to be produced by 2140. Those wanting to get their hands on bitcoins will have to do so by eithermining thembuying them, orearning them. Bitcoin price is still mostly governed by the law of supply and demand just like traditional currencies. This means that the price will rise when the demand is high and drop as the demand wanes. You can findBitcoin live charts here.
Bitcoin price can behave in an unpredictable manner that goes with the novelty of the market itself. Its coin market capitalization is still small compared to heavy hitters among the fiat currencies. Bitcoin market capitalization surpassed USD 300 billion in December 2017, when Bitcoin price hit almost USD 20,000, and dropped to almost USD 100 billion in the summer of 2018.
Due to these fluctuations, trading with these virtual coins should not be approached lightly. At the same time, trading is hardly a gambling affair and you can still make sense out of buying andselling it with a bit of learningand a healthy dosage of common sense.
The most popular platforms tostart trading are cryptocurrency exchanges. As you have to keep tabs on those volatile prices,this price tracker could be of help.
Currently, Bitcoin adoption is slow due to relatively high transaction fees. The research is done to reduce these fees e.g.Lightning Network.
As expected, the Global impact of bitcoins has spawned a number of similar projects that try to solve Bitcoin problems or apply crypto ledger to solve other issues. Projects which did make it, such asEthereumEther, ETH – used forsmart contracts) orLitecoin(LTC, used for fast and cheap transactions) have all spawned their coins which may or may not actually compete for the same turf as bitcoin.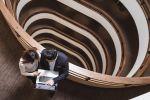 This Digital Asset Manager Has a Framework for Crypto Investing in 2020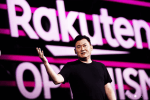 E-commerce Giant Rakuten to Let its Customers Swap Points for Crypto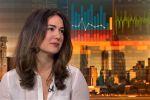 Meltem Demirors Explains Why the Next Bitcoin Halving Will Be Different